---
You can track on virtually any cell phone remotely and invisibly. Over , satisfied customers are already using spy software on cell phone. Because it costs you less than your daily cup of coffee!
We are so confident that Mobile Spyware will be the app you need that. The answer is YES.
Very easy install with only 3 simple steps to complete the whole HelloSpy installation process, then you can remotely to track targets regular phone with your mobile any time and anywhere. Its so easy it wont take more than 1 minute.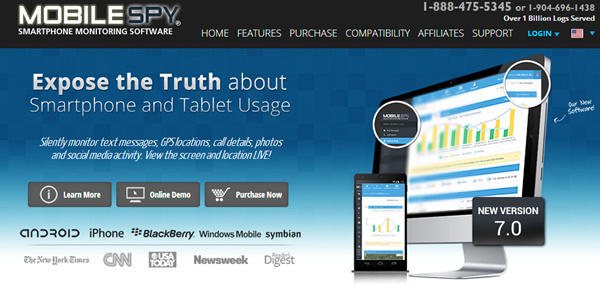 Just download the application on the phone you want to monitor. Login to your online Account to view All the Information from the target device. Want to know what they are up to on their phone? Find out how HelloSpy can help. It is very easy to install on the cell phone you want to spy. This application is completely hidden, undetectable and FREE trial. Mobile Spy Software is designed for ethical spying for parents who wish to track their underage kids or spying your employees or mobile device that you own or have proper consent to monitor.
Every time your child or employee records a video or takes a photo with their camera phone, it will be immediately uploaded to your GuestSpy account.
How to tap a cell phone without touching it? Install app spy on cell phone!
Remote Control With smartphones being often lost or stolen, information theft is getting quite common By remotely erasing your target phone data or locking the device, you make sure personal data does not fall into the wrong hands. Auto-answer Spy call You make a call from your phone to target phone It will be auto answer without knowing from users. Find out the truth and bring peace to your mind with GuestSpy.
About FreeAndroidSpy Tracking Application
Raising a child is never a simple or easy job for parents, especially when your child reaches teenage. GuestSpy can help you know the truth and keep those dangerous things away from your precious children. GuestSpy can help you enforce employees follow company phone usage policy. You will make sure your employees use company mobile for business purpose only. If your mobile is stolen, SMs and Call features can give you very useful hints to track down the thief.
Login Login to my.
See Mobile Spy in action before you purchase. This online demonstration allows you to see what it's like to monitor a smartphone online. Install Mobile Spy to your phone and launch the program. 3. Login to View logs online in real time from any computer or mobile web browser. Evaluate the full.
Our kids think that they are adults and can do whatever they want — I want to believe they are mature, but their actions only bring doubt. For better or for worse I only confirmed what I already knew with GuestSpy. Thank you for peace of mind. Anthony Gassmann Father Being a single father of two teenagers, I tend to worry a lot.
You must login in order to see your logs
However, since I started using GuestSpy, I no longer have sleepless nights wondering if they are out with friends or at the movies when they should be safe at home. Juan S Father This is a must have app! It grants me access to emails, text messages, calls, and many other things.
This product is truly indispensable! I was witnessing my daughter began to withdraw without knowing why. It silently monitors and collects data from the targeted phone and relays the information straight to your device or account. Some cell phone spy apps can collect text messages, call logs, emails, pictures, and even videos then relay them to your account or device.
Some have advanced features such as the ability to locate the targeted user by GPS and even give you a history log of GPS locations the person visited. The apps provide you with an effective and accurate way of spying on text messages and other cell phone activities like a boss. Most of the phone spy apps on the market today can do a lot of other things besides monitoring text messages.
They can monitor WhatsApp, Facebook, and Snapchat instant messaging, provide you with accurate GPS tracking, remotely activate camera and microphone of the targeted smartphone, and even block inbound calls. The features depend on the type and method you use to spy on the other phone. Parenting is not an easy task especially if you have wild teenagers in the house.
You may want to know who they are talking or texting with as well as their other online activities. As someone said, better be safe than sorry. The SMS spy app will help to detect any leakage of company data by employees.
Can You Spy on a Cell Phone Without Having Access to the Phone?;
mobile spy free download limewire 2018 windows 10.
spy app blackmart rooted.
Cell Phone Spy Software;